Mountaineering
Best Mountaineering Sunglasses
Since 1888, Julbo has been revolutionizing the eyewear industry for big mountain explorers. Our passion for exploring and first summits is woven into Julbo's culture and continues to push us to design and develop the world's best mountaineering, climbing, and backcountry skiing sunglasses. With so many different models, we thought we'd breakdown our favourites to help the decision-making process a little easier!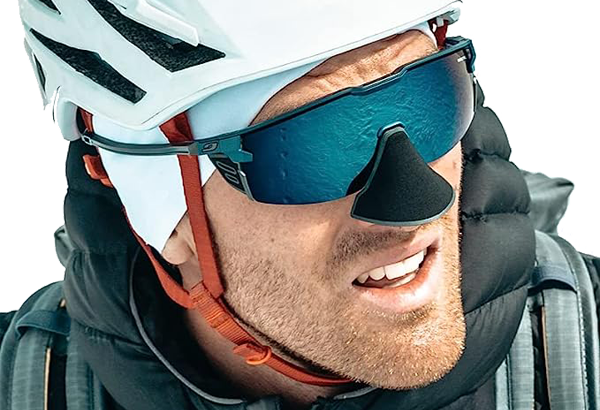 The Ultimate Cover
Julbo's newest mountaineering sunglasses, the ULTIMATE Cover, combines the versatility of an ultra-light performance frame, with the sun protection of glacier sunglasses. The Ultimate Cover pushes the limits of what it means to perform in and out of the mountains and is the ideal frame for those who enjoy a variety of endurance sports as well as alpinism. The ULTIMATE Cover features removable side shields and nose covers made from an extremely durable and light synthetic material. Designed with the athlete in mind, the ULTIMATE cover redefines what glacier sunglasses are capable of.
Explorer 2.0
Julbo's flagship model hits all the bases for what glacier mountain sunglasses require. With a more ergonomic shape, better ventilation, and a slimmer frame, the Explorer 2.0 takes all of the features of the beloved Explorer and ramps it up a notch. With large, removable shields, 360-degree adjustable temples and high protection lenses, the Explorer 2.0 are the ultimate glacier sunglasses ready to tackle the most extreme conditions.
Vermont Classic
Originally introduced in the 1950s, the iconic glacier sunglasses revolutionized eyewear for big mountain climbing and allowed some of the greatest to push the limits of mountaineering, such as Yannick Seigneur who summited Everest, Makalu, K2, and Annapurna to name a few. Whether you need a retro shade for sunny spring laps or are conquering Chamonix, the Vermont Classics combine timeless style, an authentic connection to the mountains, and industry-leading technology. This traditional mountaineering model sports round lenses and leather side shields that provide 100% UV protection. 
Shield
The Shield and its slightly smaller sibling, Shield M, combine technical ability with modern style. Easily remove the side shields, and transform the Shield into a performance lifestyle sunglass ready for climbing, biking, running, or whatever you decide to throw at it. Keep the side shields on and tap into an industry-leading frame with non-slip curved temples, shock-absorbing nose-grip, and air flow ventilation ready for the demands of mountaineering.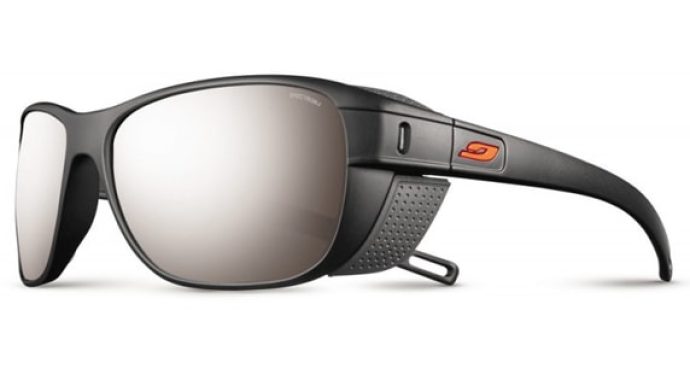 Camino
Lightweight and designed with a focus on function, Camino is an essential piece of eyewear for any adventurer. Spectron polycarbonate lenses and removable side shields offer faultless protection on the brightest days. Let your footsteps and eyes guide you with Camino, whether trekking around Mont Blanc, exploring the summits and valleys of the West, or journeying to Antarctica.
With thousands of apps now available on your smartphone, discover the ones that will improve your smartphone's features and provide the functionality for every gadget that you own.